We are excited to welcome you back to in-person service. Service will begin at 7:30 a.m. and we look forward to seeing you. REGISTRATION OPENS EVERY WEDNESDAY MORNING AT 7:00AM.
SEATING AND TICKETING
There are a limited number of seats available.
You must fill out the form for every person who will be attending. PLEASE DO NOT SIGN UP FOR MULTIPLE TICKETS UNDER THE SAME NAME.

If you are no longer able to attend, please cancel your reservation and call the church at (708) 333-5955 so that someone else has the opportunity to sign up.
There will be no onsite sign-up allowed.
Every other row is marked for seating. Unused rows are blocked using red tape.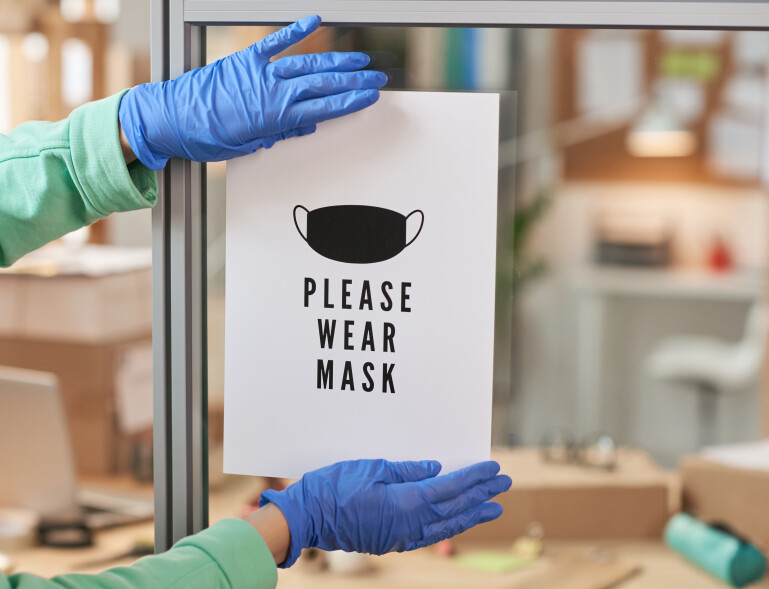 COVID PROTOCOL
Please bring your ID to worship in the event we must verify registration.

Attendees will have to check in upon arrival.
Do not attend if you have been exposed to COVID-19 or are experiencing any COVID-19 symptoms.
Wear a mask at all times. If you cannot or do not wish to wear a mask, please join us online! A properly worn mask:
Completely covers the nose and mouth of the wearer;

Is secured to the head, including with ties or ear loops;

Fits snugly against the side of the face; and

Masks do not include face shields and should be a solid piece of material without slits, exhalation valves, or punctures. Face coverings like scarves and bandanas do not meet this requirement.
Wash your hands or use hand sanitizer frequently.

Maintain proper social distancing and avoid congregating before or after services.


Do not attend if you have been exposed to COVID-19 or are experiencing any COVID-19 symptoms.

Maintain proper social distancing and avoid congregating before or after services.
NO EXEMPTIONS WILL BE ACCEPTED.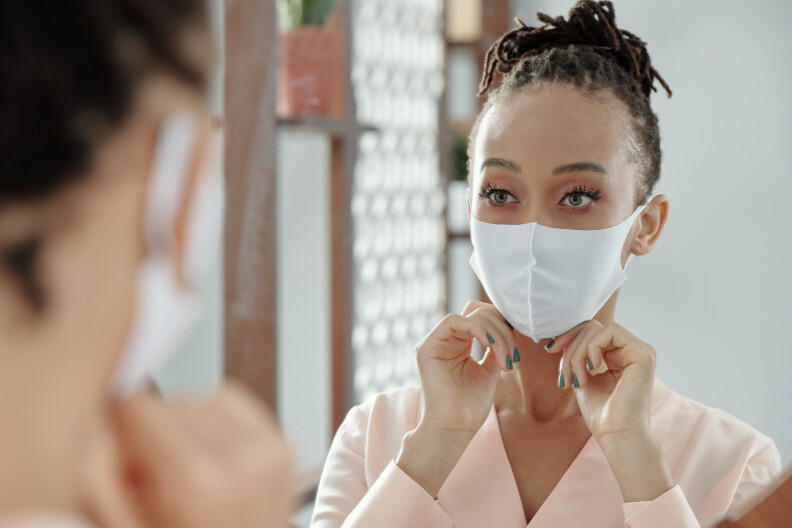 IN SERVICE HOUSE RULES
Attendees must remain in their seats during worship. This does not mean you cannot stand, worship or enjoy the service. But you will not be able to stand in the aisles or go to the front of the church during service.
All attendees must wear masks.
Families and those living together may sit next to each other. But others must remain at least six feet apart from other guests.
FAQ's
What time is the in-person church service?
Our worship service will begin at 7:30 a.m. on Sunday mornings.
What will those who don't attend the in-person worship service see online?
Those who do not attend in-person worship on Sunday morning will experience the 7:30 a.m. in-person service online, and the 11:00 a.m. service that we have created for online as normal.
Where do I park?
We have church parking inside of the gated parking lot. We have also increased our handicap parking spaces in front of the church.
What doors do I use to enter the church?
There will be one door on either side of the Narthex used for registered attendees, and one door for wheelchairs and those who require special assistance.
How long will the in-person worship service last?
We are preparing to have an impactful worship experience that will last between 60 minutes and 90 minutes as the Lord leads.
What if I couldn't pre-register on my computer or device?
If you have a problem completing the registration, please call the church at 708-333-5955 or email , and we will be happy to help you complete the pre-registration process.
Will I need to pre-register for service each Sunday I would like to attend in-person worship?
Yes, each person must pre-register for each service they would like to attend.
What does service look like?
The sanctuary seating is limited, and rows will be blocked off by red tape to ensure safe social distancing. We encourage you to only sit directly with members of your own household.
Is there a recommended arrival time for services?
Doors will open about 30 minutes before the start of the service. All are required to maintain proper social distancing.
Can I bring my coffee to the service?
No. Please refrain from bringing food or beverages into service.
Can I take off my mask?
No. Here at CUCC, we strive for best practice and the highest standards of care for our congregation and staff. Therefore, wearing a mask is always required for everybody.
Can I bring my children into the sanctuary with me?
Yes. All children are welcome so long as they follow the social distancing guidelines.
Will the Ozzie E. Smith, Jr. Youth Center be open?
No. We look forward to inviting our youth back into the youth church soon.
Does my child have to wear a mask?
Yes. Any child entering the campus is required to wear a mask. We look forward to worshiping with everyone in the future.
Can my small ministry or program meet at CUCC after the service?
We hope to host small to medium-sized gatherings in the future! At this moment, we are only able to hold worship services in order to maintain proper cleaning and distancing protocols.
What if someone who attends a service later tests positive for COVID-19? What if I attend a service and later tests positive?
Please notify the church by emailing or calling the church at (708) 333-5955 if you test positive within 10 days after attending a service in person. Because we will require contact information during registration, we will notify those who attended if someone subsequently reports a COVID-19 infection and may call the local health department.
FOR QUESTIONS
Please email or call the church at 708-333-5955.
READY TO REGISTER? Click the grey REGISTER button (bottom of this page).
Please read the Participation Agreement found below.
PARTICIPATION AGREEMENT
A new registration form must be completed each week by noon on Friday. REGISTRATION OPENS EVERY WEDNESDAY MORNING AT 7:00AM. *By clicking the register button, you acknowledge that you have read, understand, and agree to abide by the Participation Agreement.