Youth Ministry
Youth ministry at Covenant United Church of Christ at the direction of our Senior Pastor, Dr. Patrick L. Daymond, is led by our youth pastor, Minister Kevon Carter and assisted by a number of committed, ministers, teachers and volunteers that dedicate their time and talents to help us fulfill our mission to connect young people to Christ and equip them to be more like Christ.
Worship experiences, programs, and activities include:
YOUTH / TEEN / YOUNG ADULT CHOIR & Youth Band (YTYA)
Ages 8- college
Contact:
The Youth / Teen & Young Adult Choir invites all singers aged 10-Young Adult to join the YTYA. We will resume rehearsals on Saturday, September 10 from Noon-1:00. They will rehearse in the main Sanctuary this week. We are also looking for young people who would like to play in the band. Band members should have their own instrument and should be able to read music. All rehearsals will be on Saturday.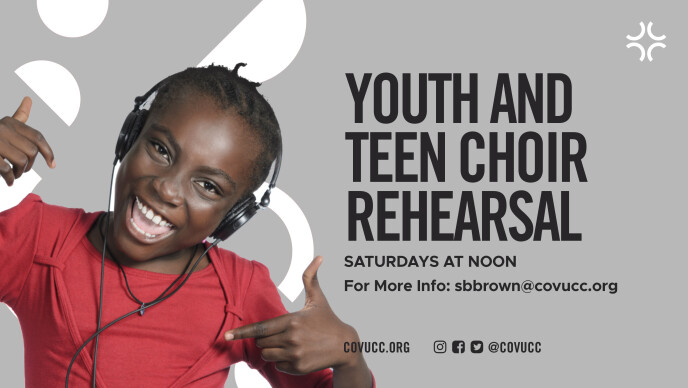 Youth Confirmation Class
Ages 12- college
Wednesdays, 7:00 p.m.
Contact: Rev. Pamela Floyd
Covenant's confirmation program is a year long spiritual journey for young people 12 and older. Through Confirmation, participants learn about the Christian faith, explore the identity of the United Church of Christ, and get to know the history of our congregation. The class will be hybrid – we will meet virtually on second, third and fourth Wednesdays and meet in person on the first Saturday of each month. The first class will be September 21 online.
FOR ADDITIONAL INFORMATION, PLEASE CONTACT SEENA BRODNAX AT (773-718-8245)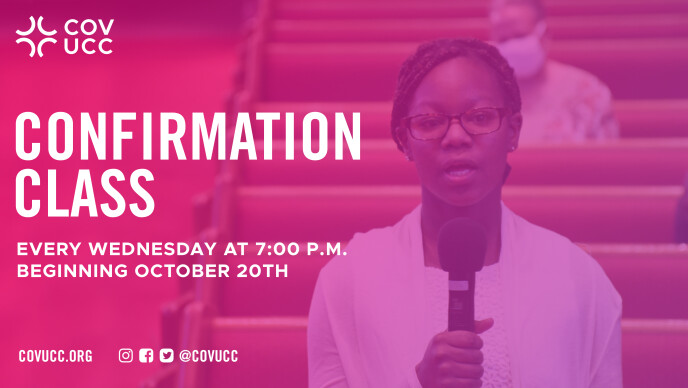 TOTAL PRAISE DANCE MINSTRY
The Total Praise Dance Ministry for youth aged 9-high school will resume rehearsals in October. More information will be forthcoming.
YOUTH MINISTRIES WILL HOST A RECRUITMENT EVENT in the narthex/ FLC Counter following 11:00 service - September 25, 2022
Our young people and the youth leaders available to sign up youth, distribute information sheets and answer questions about Youth Ministries and Youth Church
FOR ADDITIONAL INFORMATION, PLEASE CONTACT SEENA BRODNAX AT (773-718-8245)