Youth Ministry
Youth ministry at Covenant United Church of Christ at the direction of our Senior Pastor, Dr. Patrick L. Daymond, is led by our youth pastor, Minister Kevon Carter and assisted by a number of committed, ministers, teachers and volunteers that dedicate their time and talents to help us fulfill our mission to connect young people to Christ and equip them to be more like Christ.
Worship experiences, programs, and activities include:
Recharge Youth Bible Study
Ages 8-18
Wednesdays, 6:00 p.m.
Contact:

Recharge is our weekly youth bible study designed to help young people grow in the faith led by our youth pastor, Minister Kevon Carter.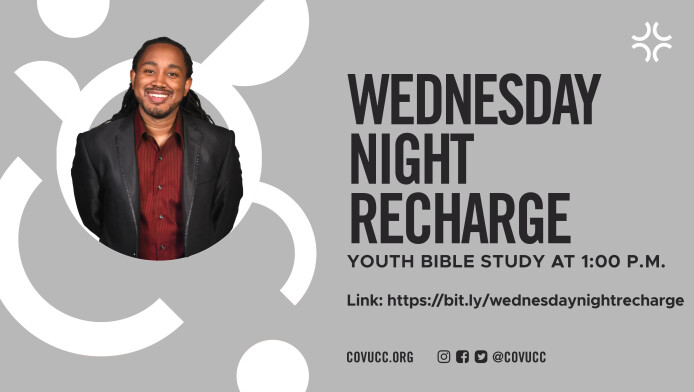 Kuumba Kids Youth and Teen Choir Rehearsal
Ages 8- college
1st, 3rd & 5th Wednesdays, 5:15 - 5:45 p.m.
Contact:
The Youth / Teen Combined Choir and Praise Band provide opportunities for our youth to utilize their musical gifts, both vocally and instrumentally to glorify God. Our youth are guided by a loving and supportive team including world class musicians to help them reach their full potential and lead in the musical aspects of worship. The choir and band minister in the Youth Church services as well as monthly in the main worship services.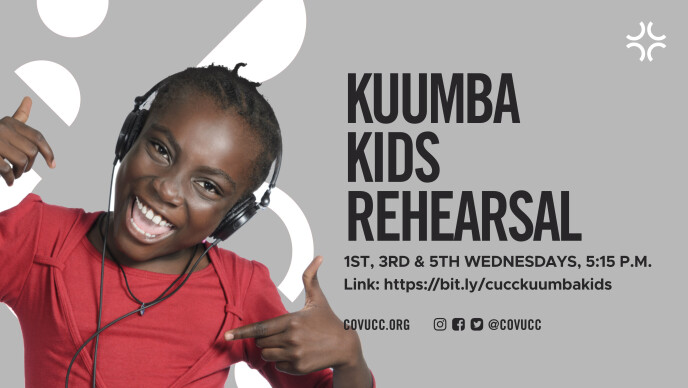 Youth Confirmation Class
Ages 12- college
Wednesdays, 7:00 p.m.
Contact: Rev. Keitric Emory
Confirmation will meet each Wednesday at 7:00 p.m. Confirmation is a 10-month journey that ends with a Confirmation examination (Confirmation Sunday), in late May early June of 2022. All youth 12 years of age and up are eligible to be confirmed.